DECREASE INFLAMMATION OF LYMPH NODES & VESSELS
Do you know that bulge under your arms and on the side of your boobs?
Extra armpit fat is caused by blocked breasts lymph with overtime built-up lymph nodes. Clearing the lymphatic system is the most effective way to get rid of those extra skin.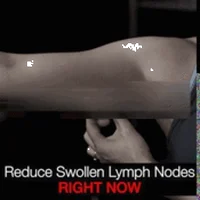 Designed with  crescent shape to be perfectly fitted onto the underarm and armpits  areas.  Strongly adhesive to stay in place  overnight when you toss and turn in your sleep.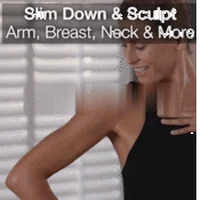 Formulated with over 10 all-natural ingredients to maximize its effects. The  most organic and safest way to evict toxins and blockage  in your underarm area.
This patch is also  perfect for other areas with stubborn fat that might be caused by lymphatic blockage: neck for double chin, waist, thighs, and lower legs.
This patch  accelerates blood circulation and  flushes out toxins inside your lymphatic system,  eliminating those arms fat from its root.
FEATURES
✅  The lymphatic system just like the circulatory blood system, it runs throughout the body and carries fluids and cells.
✅  Here is the anon-surgical solution, introducing the  organic lymphatic drainage patch
✅   It is formulated to reduce the swelling as it unblocks the clogged lymph nodes an reduce the tissues and fat cells.
✅  Herbal Lymph Care Patch  is made from extracted ginger root and oil and other Chinese herbal medicines. It has an  anti-inflammatory substance.
✅  That is why this organic lymphatic drainage patch can help to remove the ugly underarm fat.
SPECIFICATIONS
✅   Size: 13x9cm
✅   Shelf Life: 24 Months
PACKAGE INCLUDES
✅   5pcs / 10pcs Herbal Lymph Care Patch
JILLBURY 30 DAY HAPPINESS GUARANTEE
100% satisfaction guaranteed. That's our promise. So, if you're not completely happy with your purchase within the first 30 days of receiving it, just let us know. We'll do whatever it takes to make it right.